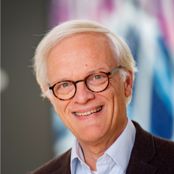 Peter Blankestijn
University Medical Center

Utrecht, Netherlands
Peter J. Blankestijn did his medical school and training internal medicine at the Erasmus University and Erasmus Medical Center in Rotterdam. Presently, he works as a nephrologist at the department of Nephrology and Hypertension of the University Medical Center Utrecht, the Netherlands.
He was and is principal investigator of several multicenter studies, including SMASH, MASTERPLAN, CONTRAST, SYMPATHY and CONVINCE.
He is active within the ERA-EDTA as member of the Council (2010-2013 and re-elected in 2017). He was Chair of Working Group on Dialysis Therapy (EuDial) from 2012 to 2017. Since 2017/2018, he is active on a national and international level in creating awareness for the interaction between climate change/environmental pollution and health/disease and initiated the green initiative within the ERA-EDTA. His main research activities include studies in humans. Subjects are: 1] hypertension, with special interest for hypertension in chronic kidney disease patients, for the sympathetic nervous system and renal denervation. 2] treatment and prevention of complications of chronic kidney disease patients, 3] hemodialysis techniques, and 4] treatment and prevention of complications of hemodialysis treatment. He is (co)author of over 300 papers in peer reviewed scientific medical journals. He is member (including chair) of multiple institutional, national and international committees and boards.
back to overview