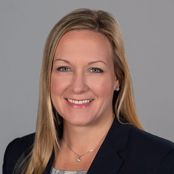 Juliana L. Blum
Humacyte Inc.

Durham, USA
Dr. Blum is a molecular biologist and co-founder of Humacyte. She received her doctorate in Molecular Biology from Loyola University Chicago with a focus in cardiovascular gene therapy in 2003, and completed her BS at Carthage College in Wisconsin in 1998.
She has spent over 15 years combining her technical expertise with bioengineered tissue development to bring Humacyte's novel biotechnology platform and potential therapeutic products to market. Dr. Blum's current work at Humacyte focuses on Global Reimbursement Strategy, Commercial Marketing Strategy and pairing the strategic direction of our organization with our overall business operations. Dr. Blum is responsible for developing and maintaining strong strategic partnerships through the establishment of key collaborations critical to the success of the organization.
During Dr. Blum's tenure with Humacyte, she has led internal and external commercial initiatives, provided oversight to all aspects of technology transfer from Humacyte to our manufacturing partners; and led all aspects of our Global Regulatory Affairs function to include overseeing tissue based regulatory compliance and industry trends in the donation, recovery, processing, and use of human tissue and cells in product manufacturing, as well as the development of global regulatory initiatives and submissions in support of clinical activities in the US, Europe, and Israel.
back to overview