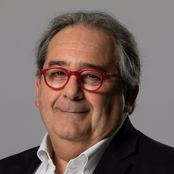 Charles Chazot
Fresenius Medical Care

Fresnes, France
Medical School at Lyon 1 University from 1975-1981.
Medical volunteer in Akbou, Algeria from June 1982 to September 1983. Nephrology training in Lyon, France between 1983 and 1989.
Joined in 1989 the Tassin dialysis unit run by Dr Guy Laurent and Dr Bernard Charra. Private practice in Nephrology from 1989 until 2014 with main activities in hemodialysis and clinical nephrology. Research fellow in 1994 at Harbor-UCLA Medical Center in the nephrology division of Pr J.D. Kopple, expert in the field of nutritional problems among CKD and dialysis patients
From July 2007 to December 2013 Medical Director and General Manager of the Tassin dialysis unit that belongs to Fresenius Medical Care since 1998.
In 2009 Master Degree in Management of Healthcare Units.
Since January 2014 NephroCare Country Medical Director for France. Dr Chazot has a special interest in the fields of nutrition, extra-cellular volume and blood pressure controls in dialysis patients.
Dr Chazot has published 140 peer reviewed papers, written 3 book chapters and is a regular reviewer for nephrology journals.
Dr Chazot has been an investigator in the FINE study, Renilon study, GSK HIF study Phase IIHe has published 115 peer reviewed papers, written 3 book chapters and is regular reviewer for Nephrology journals.
back to overview