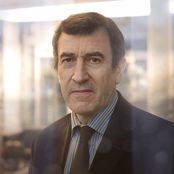 Bernard Canaud
Montpellier University

Montpellier, France
Professor Bernard Canaud is currently Emeritus Professor of Nephrology at the Montpellier University School of Medicine, Montpellier, France. He headed for 25 years the Nephrology, Dialysis and Intensive Care Department at Lapeyronie University Hospital, Montpellier- France.
Main topics of interests are renal replacement therapy, uremic toxicity, vascular access, dialysis efficacy, nutrition, anemia, epidemiology of CKD, practice patterns. He contributed to the elaboration and production of the European Best Practice Guidelines particularly on dialysis fluid purity, vascular access, dialysis adequacy, and anemia management.
He has published 400 peered review manuscripts, contributed in more than 80 textbook chapters and attended more than 1000 scientific medical meetings.
Professor Canaud has acted as Chief Medical Officer for the EMEA-LA region at Fresenius Medical Care Company from 2012 to 2018.
Professor Canaud received several awards and distinctions from international nephrology societies including the prestigious Belding Scribner award from the ISHD in 2010. He received also from the French President in 2009 the "Légion d'Honneur" as recognition for his lifetime of medical achievement. He received in March 2019 the award from the ADC and Missouri University for his lifetime achievement in Nephrology and commitment to renal replacement therapy.
back to overview