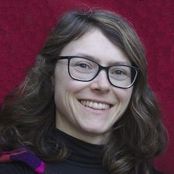 Anna Caroli
Istituto di Ricerche Farmacologiche Mario Negri IRCCS

Bergamo, Italy
Dr. Anna Caroli, PhD, graduated in Mathematics cum laude in 2003 from Milan University, Italy, and got her PhD in 2010 from Maastricht University, the Netherlands, at the faculty of Health, Medicine, and Life Sciences. From 2004 to 2015 she worked as researcher at the Lab of Alzheimer's Neuroimaging & Epidemiology of the 'IRCCS San Giovanni di Dio', Brescia, Italy. In 2011 she got a permanent position as senior researcher at the Medical Imaging Unit, Bioengineering Department, 'Istituto di Ricerche Farmacologiche Mario Negri IRCCS', Bergamo, Italy, and since 2012 she is leading the Medical Imaging Unit, dealing with medical image processing and analysis, multiparametric MRI in kidney disease, and image-based computational modelling to support optimal vascular access surgical planning.
Dr Caroli has been involved and is currently involved in a number of clinical trials in renal disease as image analysis responsible. Moreover, she has been involved in a number of international initiatives (ARCH-FP7-ICT-2007-2-224390; Trancyst-FP7-PEOPLE-MCA-ITN-317246; ERA-EDTA EuroCYST Initiative). She currently leads the clinical working group (WG3) of the European COST action PARENCHIMA (CA16103), which is paving the way for clinical use of renal MRI in patients with CKD. Since March 2019 she is member of the ESR European Imaging Biomarkers Alliance (EIBALL) Research Committee.
She is author of more than 70 articles and conference papers.
back to overview